Mexico Workshop – Spots Left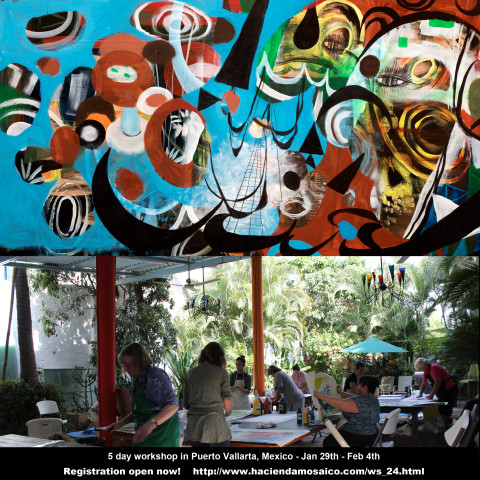 5 day workshop at Hacienda Mosaico. More info at http://www.haciendamosaico.com/ws_24.html.
Jan 29th – Feb 4th this will be a special workshop focusing on large scale work. this is thanks to the expansive facilities at the hacienda.
it will be the closest look you can expect to get at my process, ideas, techniques, and methods. with techniques that promote introspection, through random actions, methods and expressions. the perfect amount of time to take on a project of large scale and really get a feel and full experience of how to best engage in these techniques.
there will also be plenty of time to step away or into the pool to get a fresh perspective on our work.
—
In March I gave a speech in Chicago at the national Art Educators yearly conference called "Ambition over direction"  I spoke in front of over 200 people.  You can watch it via the link below, I talk about why I do what I do and how I got to where I am…
http://media01.commpartners.com/ArtED/Annual_2016/Thurs03Reno/archive.html