Saturday, July 4th, 2009
portland to paris  2 exhibits, a livepaint, and a private  commission,  a long meeting with my biggest collector
who owns 60 pieces of my work he has collected over the past 5 years, traveling between 5 cities in 2 weeks.
so this is what i look like after traveling from portland oregon 6am tuesday then landing at 9am the next day in paris.
so this was the first stop of the trip, two days to explore paris before the first exhibit.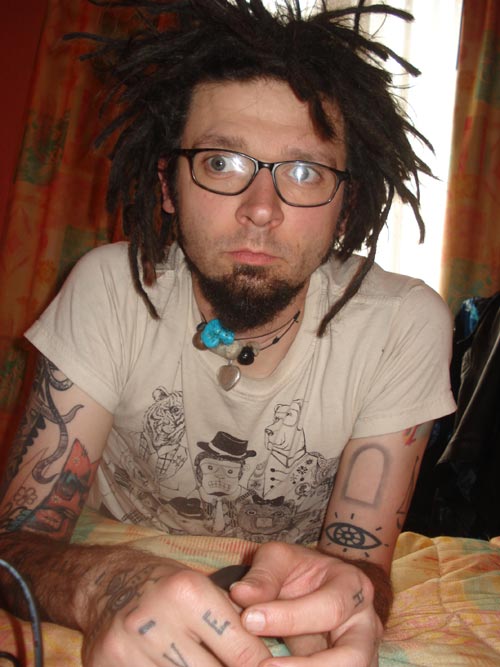 a shot from outside our hotel in the latin quarter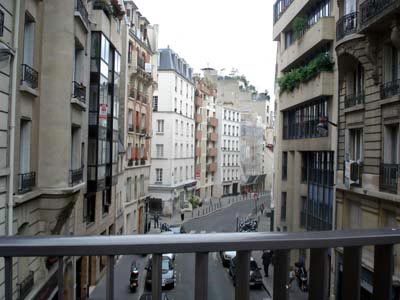 of course we had to squeeze in some time to spot the local graffitti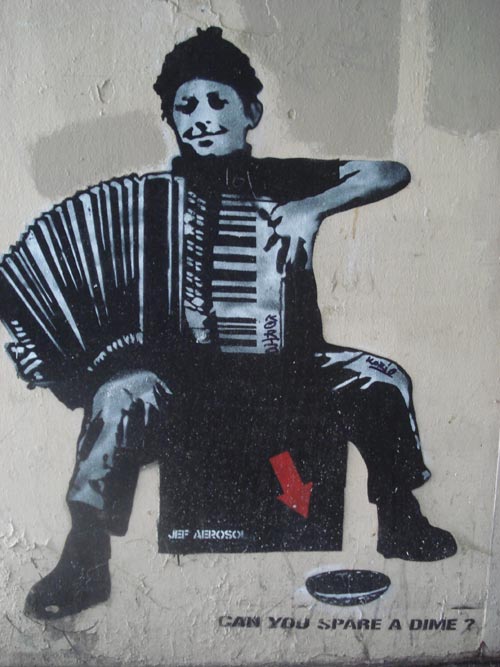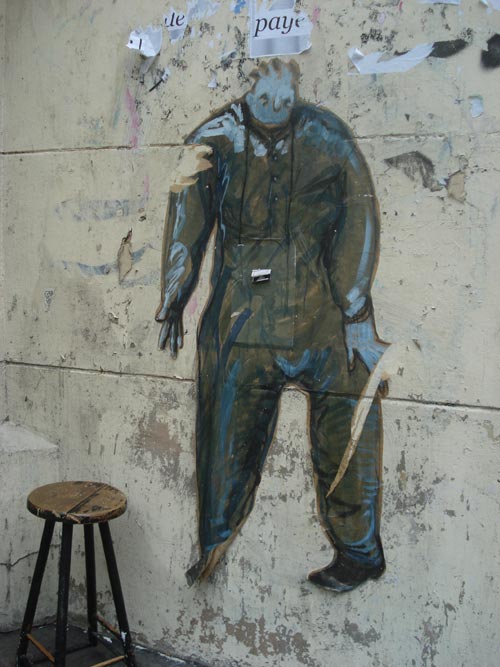 theres always time to get stupid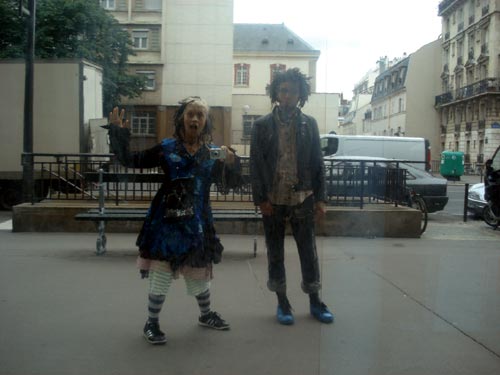 day to we went straight to the catacombs, not sure how long these walls of bones and skulls stretch under the paris streets but it seemed like at least a mile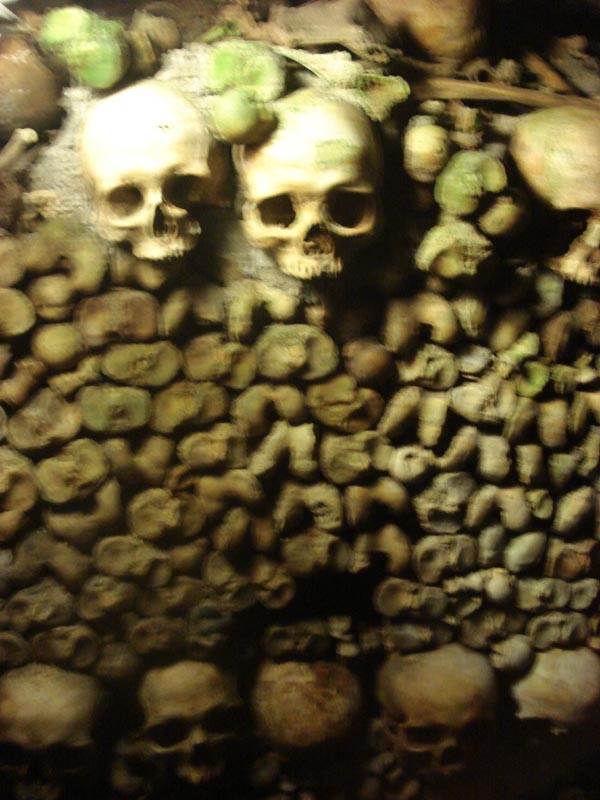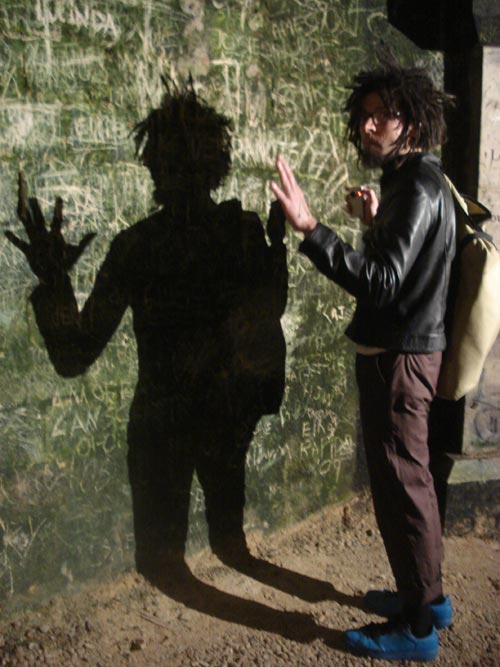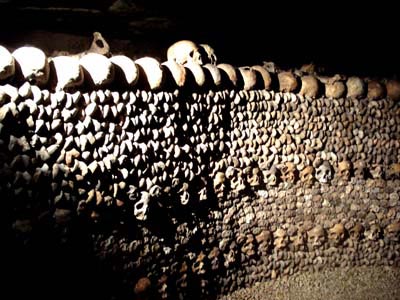 needed some gilato after that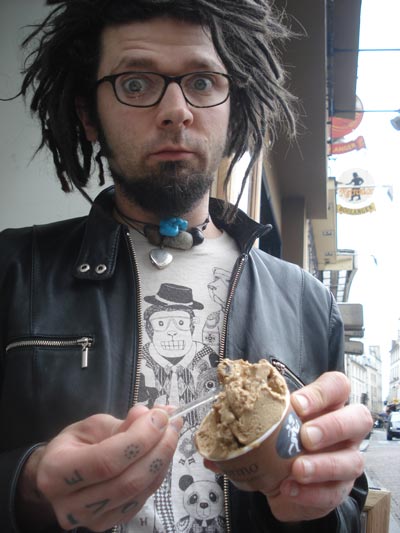 and of course every tourists favorite destination?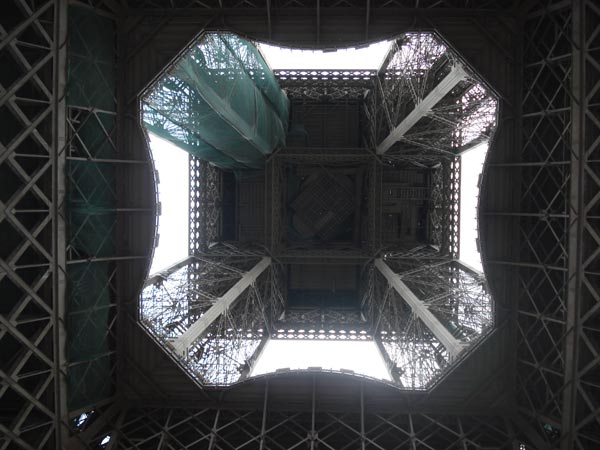 then off to bezu via train 1hr 20 minutes ride..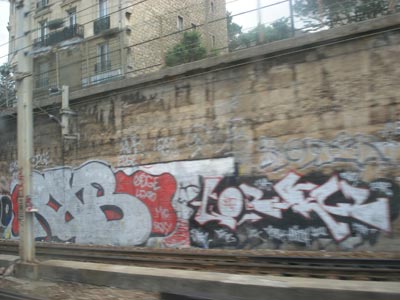 so right down to work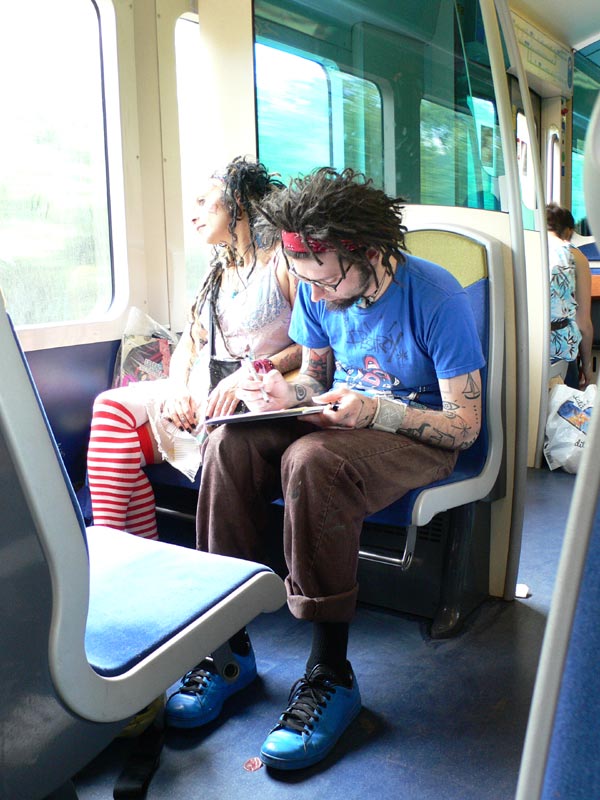 so i arrived in bezu for the 1st grand baz art a bezu festival – basically an exhibition of 25 self taught artists from all over the world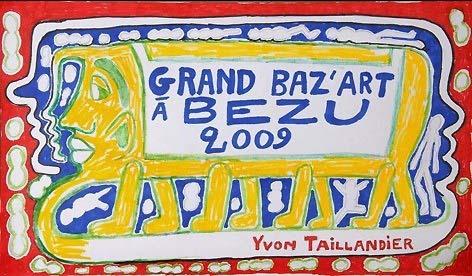 they rolled out the red carpet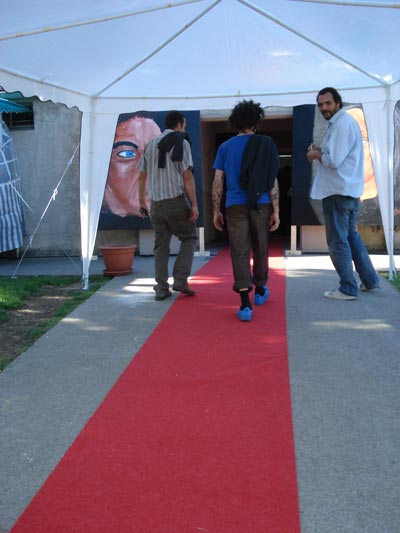 and then they told us to get to work hanging the show because local tv would be there in just 2hrs to do some early coverage and interview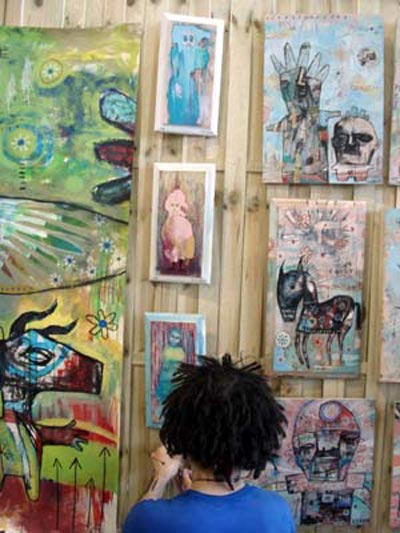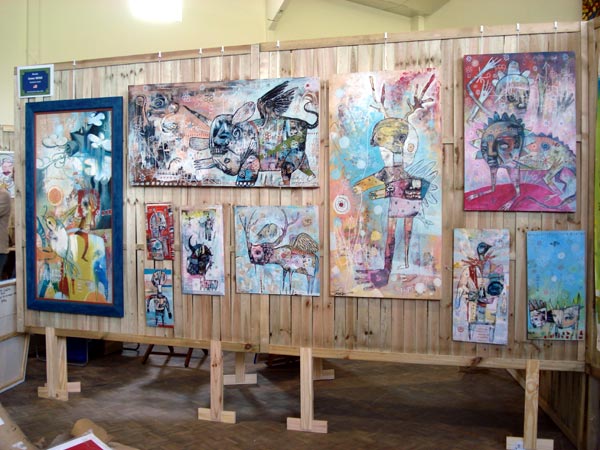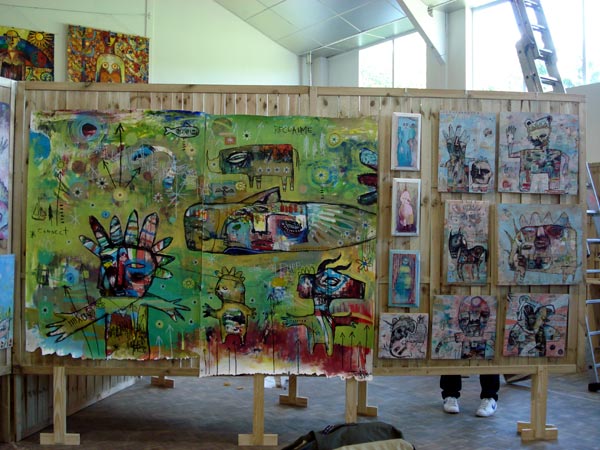 left mr yvonne taillandier, this guy painted with picasso, miro, and chagall.
right jean luc – this guy rules he organized the entire festival picked us up at the airport
drove us around paris made all our lodging arrangements.. he was a serious host.. thanks!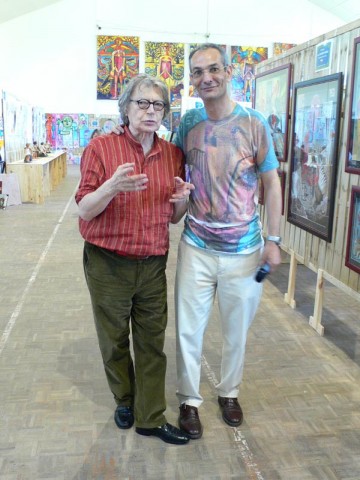 a nice piece of yvonne's work on display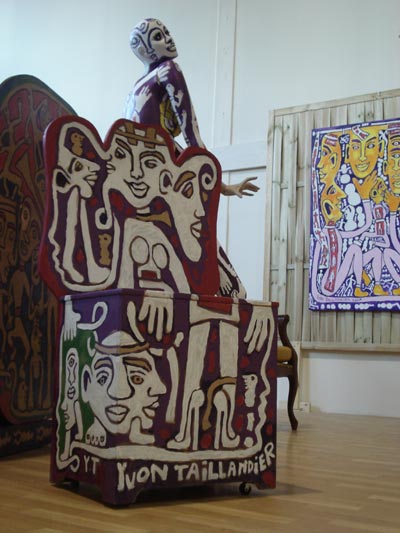 a long shot of my finished setup at the exhibition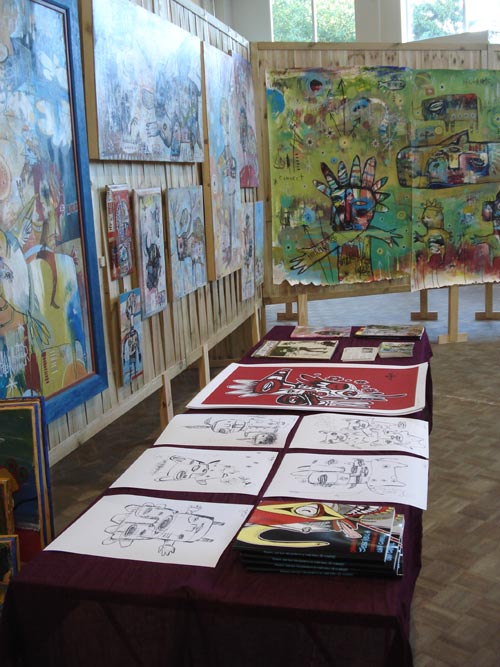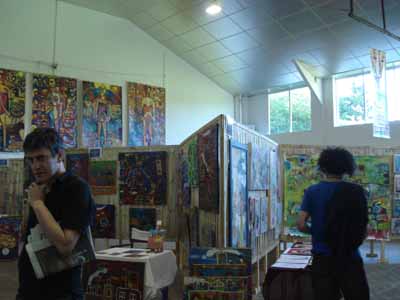 people gathering for the awards ceremony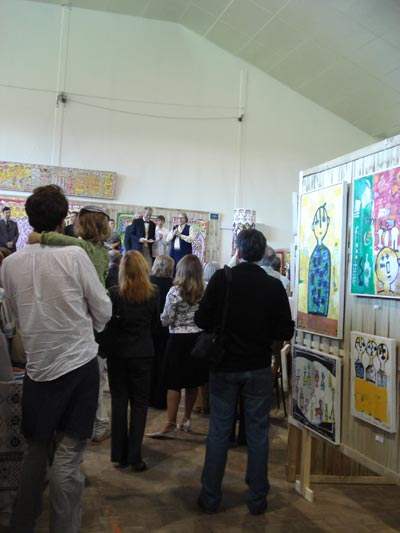 the mayor presented me with the award of most expressive artist. the awards were juried by yvonne, jean luc, the mayor, and
an art critique who writes for artension magazine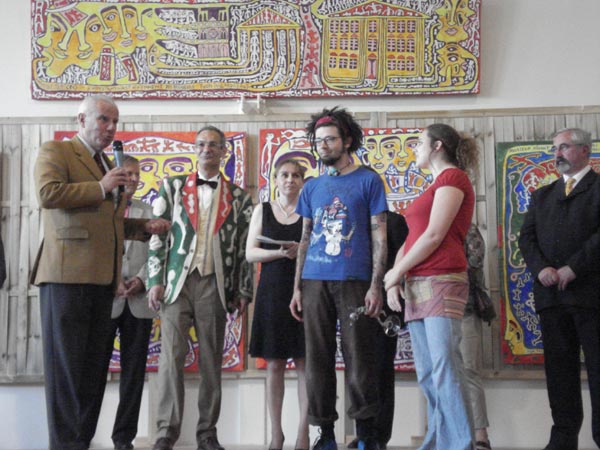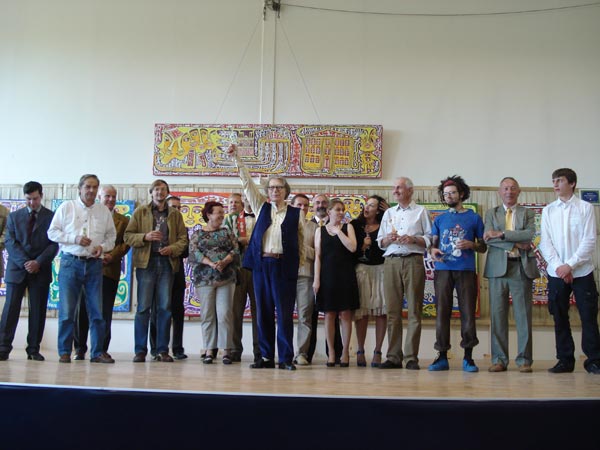 after 3 days in bezu it was off to liverdun for the next exhibition.  about 10 minutes into the train ride
the security guard caught me drawing, then asked for a self portrait. not my usual thing but i figured
best to stay on the good side of security.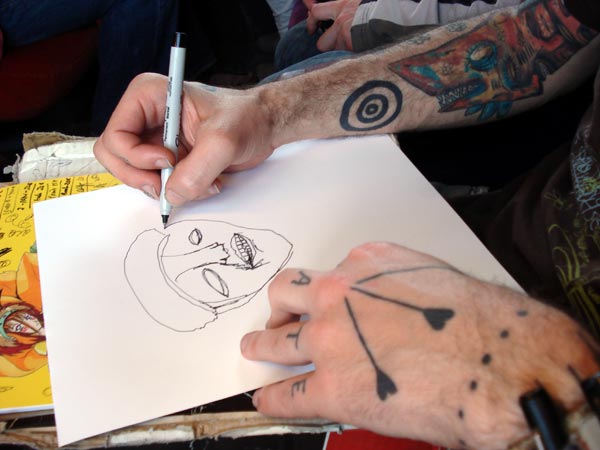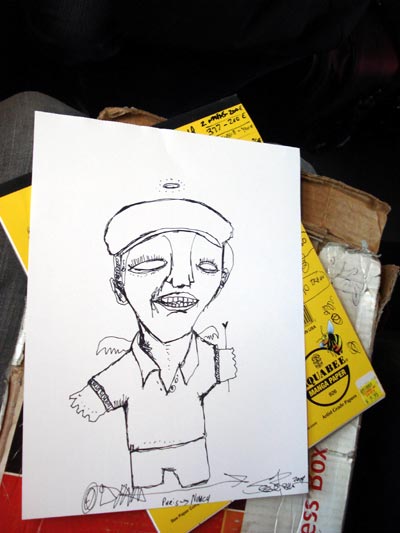 as you can see he was pleased. few…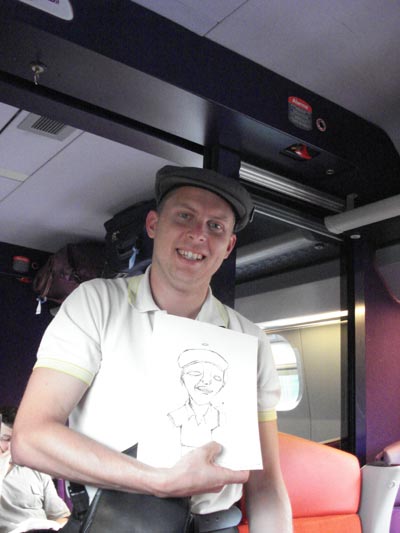 arrived in liverdun about 2hrs later via high speed rail the about a half hours drive from the station to the castle..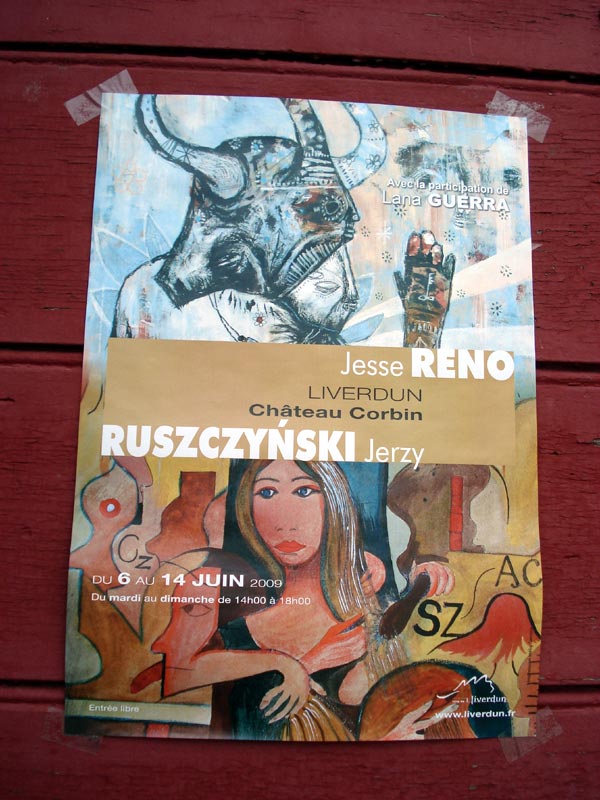 yup castle. we arrived with jeff roland the organizer curator of the space.. we were unfortunatly locked out..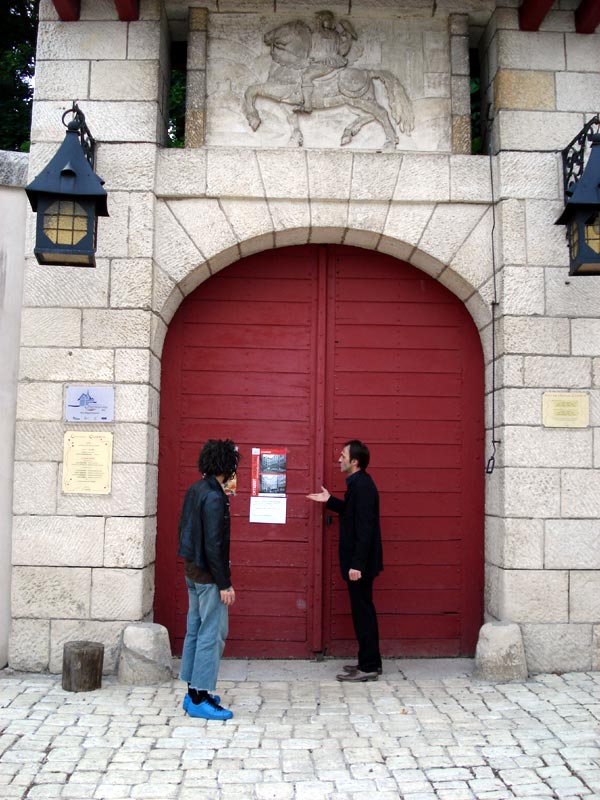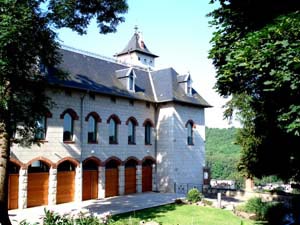 they let us in the next day to begin hanging for the show.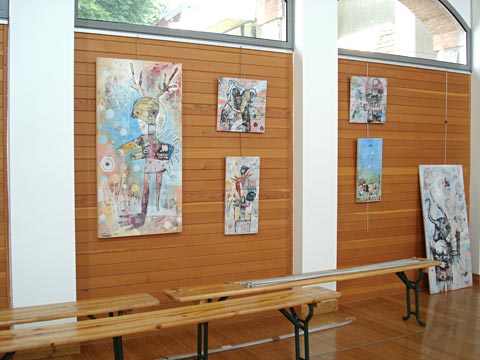 i did a live paint to coincide with the exhibition.  painting outside the castle was pretty sureal
its hard enough to believe there are castle let along the imagining painting outside of one and
hen exhibiting inside..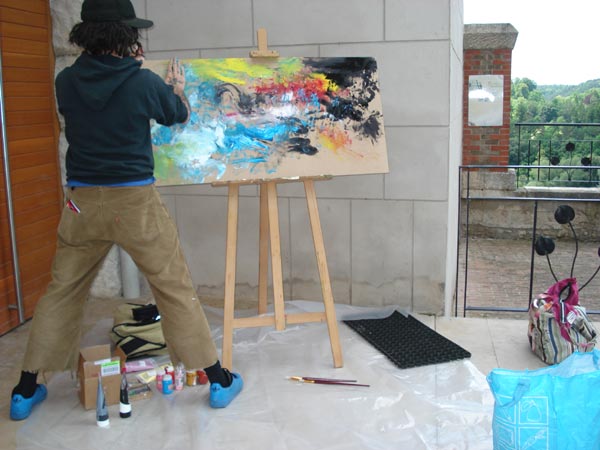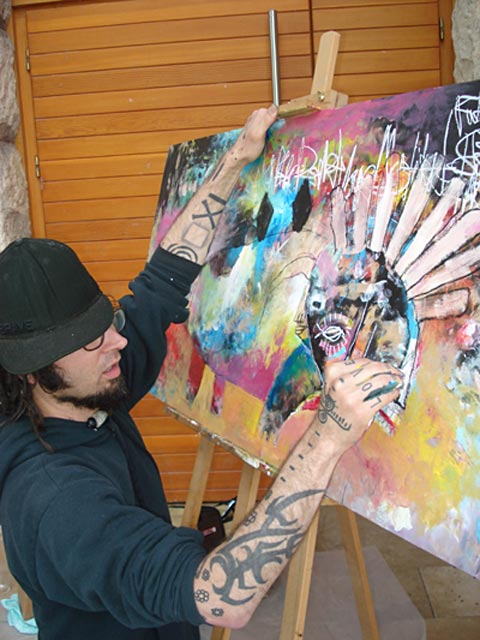 the finished livepaint was purchase for permanent collection for the future museum being built next year in liverdun.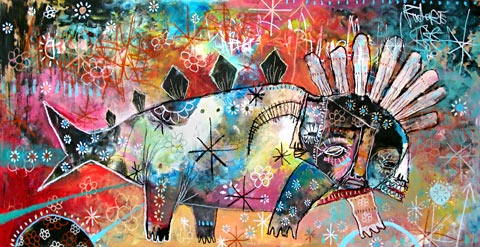 a view from the castle grounds.. it was seriously out of control..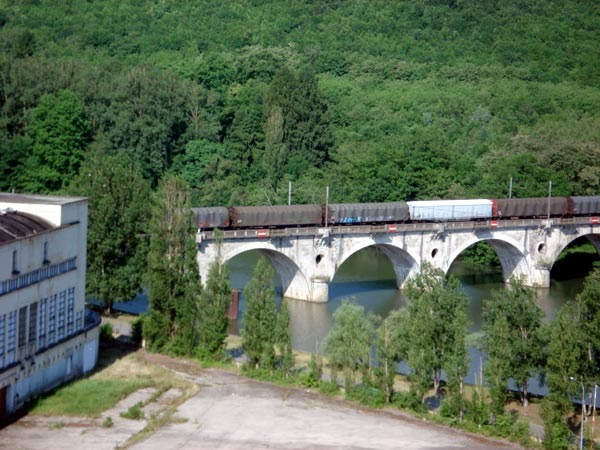 next stop thionville, to meet the king of spaghetti, mr fredric lux, my biggest collector. hes the guy in the middle..the guns are part of his private collection as well – they were created by andre Robillard the guns were being picked up this same afternoon for a retrospective of andres works to be exhibitted at a musem in paris.. the guy on the right is jerzy Ruszczynski, an amazing artist from poland! so this was a great first introduction.. as you might imagine me and fred hit off like bandits right from the start.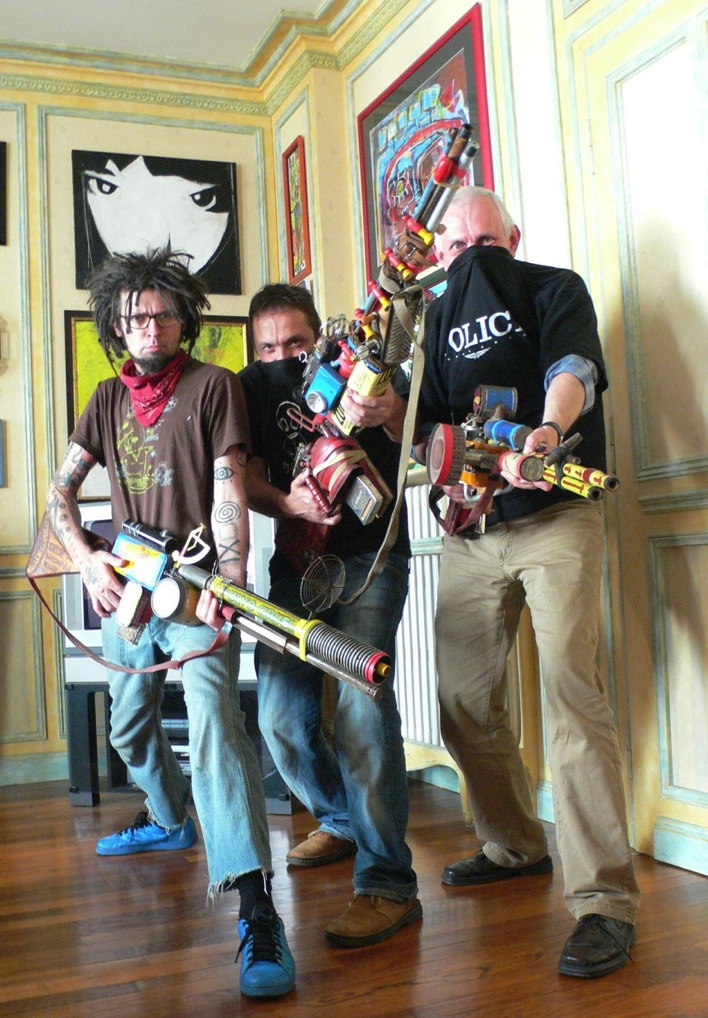 this is freds bedroom full of my work.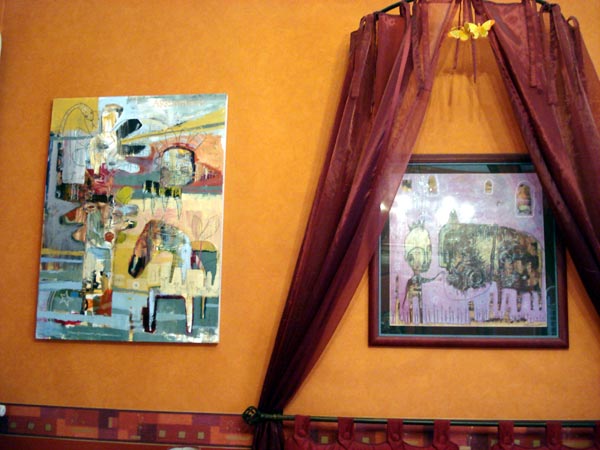 this is freds living room.. as you can see ive gotten some prime coverage in his house..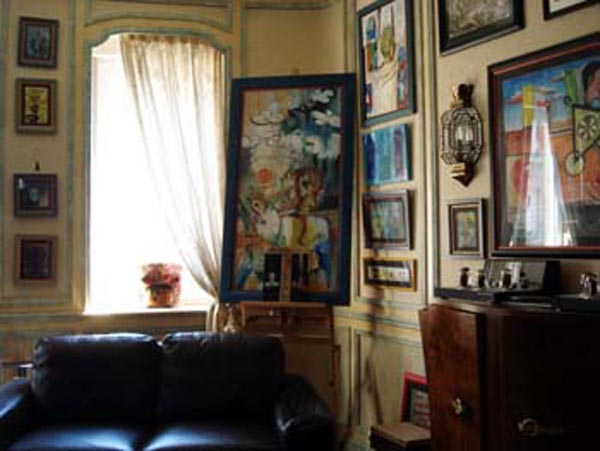 i scored a commission job while exhibiting in bezu and fred was nice enough to lend me his garage as a studio while i visited.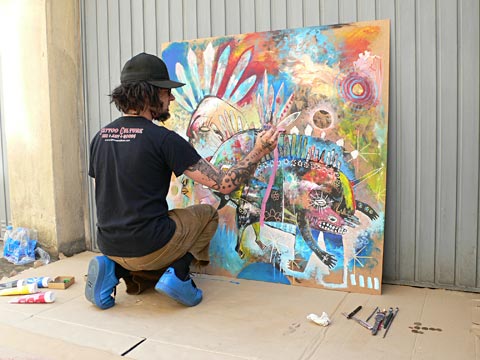 he also let me use his kitchen as a studio when it rained the next day..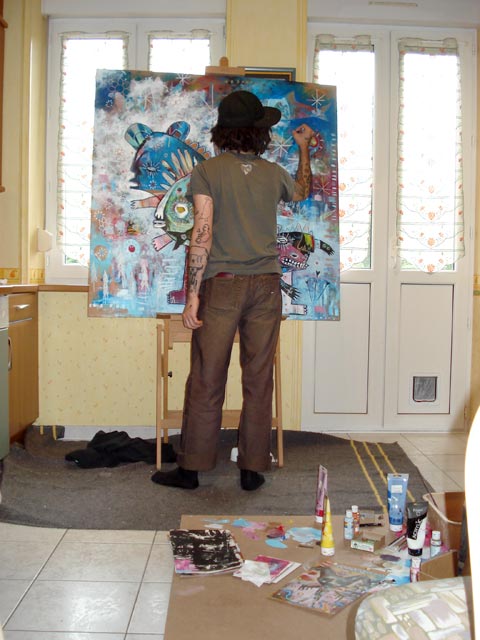 here the finished piece it was 4×4 ft on pannel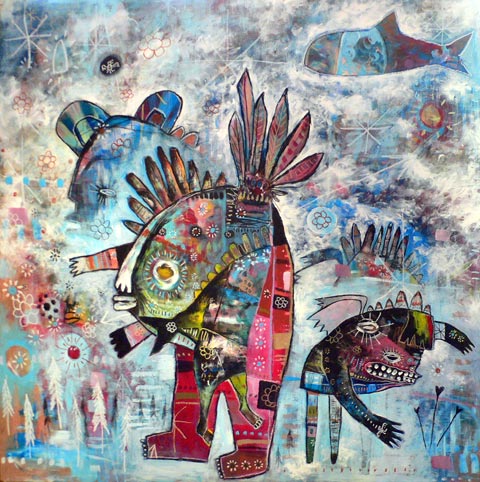 it was a sick trip the best to date for sure.. super inspiring and productive.. we are already preparing for next year, the plan for now is an exhibition with jerzy Ruszczynski, and andre Robillard somewhere in paris.. so i already cant wait for next year..