September 17th, 2015
I had two great workshops this month .  One was an advanced level workshop and the other was an open level 5 day both at my gallery and studio True Measure Gallery in Portland, OR.
My November in-studio workshop is full  – if you would like to be on the pre-list for next year's workshops email me at jesse@jessereno.com
To see all upcoming workshops check my website here —-> http://jessereno.com/workshops.html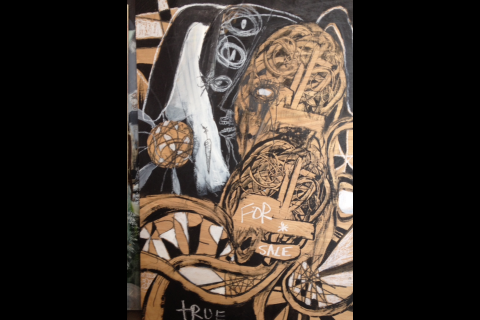 Above is one of my many  demo and lecture pieces from the open level class.
Below are some examples of student work from the advanced level workshop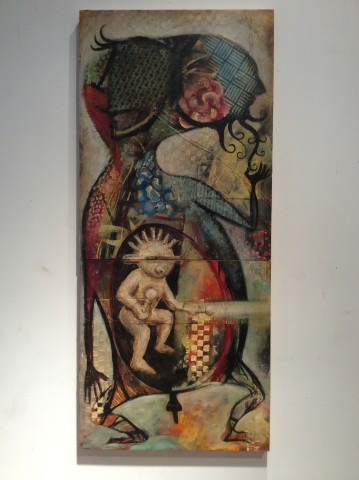 Doug's second workshop with me this year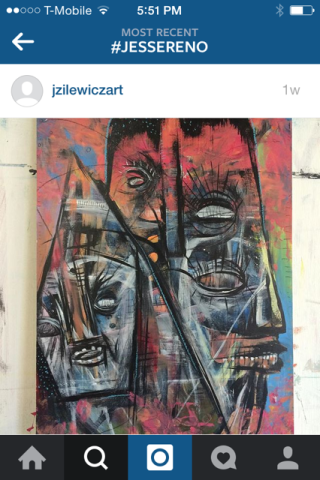 This was John's second workshop with me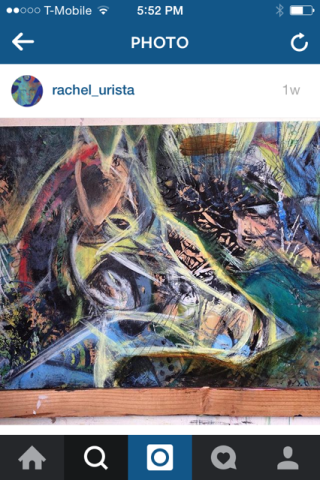 Rachel's second workshop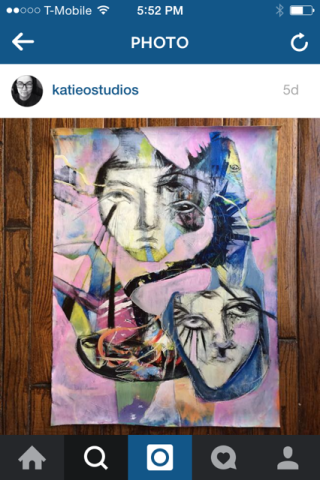 Katie's forth workshop with me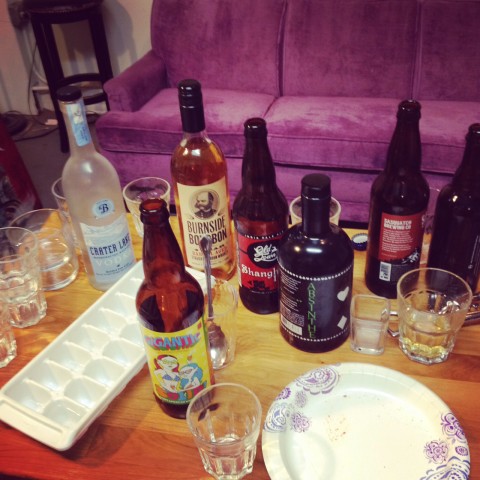 Local liquor, beer and pizza night (pizza missing from picture)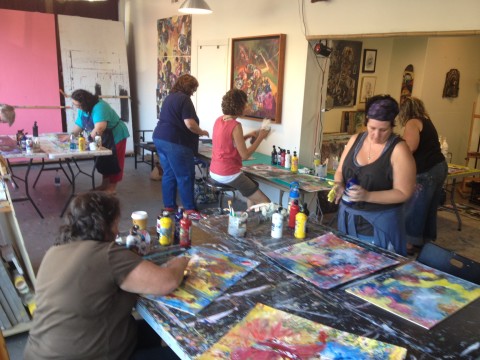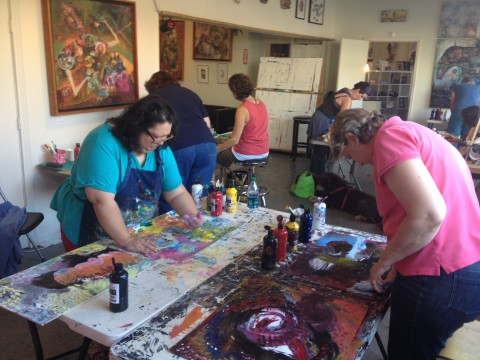 Students working in my studio