Open Level Class "Six Ways To Start, My Ideas Broken Into Pieces" - September 2017



Dates: September 20-24th (Thursday - Monday)
Hours: 5 days 11:00am - 6:00pm with an hour lunch break in the middle of the day.
Price: $900 all supplies included.


location - 3022 E Burnside St, Portland, OR 97214
questions? email truemeasuregallery@gmail.com
contact studio ph 503 235 8549


10 Students

To sign up pay the deposit of $200.00 to secure your space.

Payment can be made via check, paypal or money-order. You will receive an email confirming your spot soon after your payment is received.
If you are not paying via paypal please email the class registrar at truemeasuregallery@gmail.com to hold your space.
This 200$ reservation deposit is NOT REFUNDABLE. The remaining $700.00 must be paid in full 2 month before class (July 20th) unless other arrangements are made..

You can use this paypal button to pay your deposit, final payment or make the payment and full.



Deposits and Cancellations

In the case of cancellations there will be NO REFUNDS made less then 2 month before class.. the 200$ hold deposit is NON-REFUNDABLE. If you can find a person to fill your spot, we can move them into your spot and you can get a refund of your deposit from your replacement student. email me at that time to work out the details.

Class Information

Open Level Workshop open to all creatives looking to learn new techniques to integrate into their current style or just learn to start painting

- The studio work area is aprox 1300 sqft, so plenty of space and individual attention. It doesn't get much better than this as we will be in my actual studio with all my supplies, artwork and things pretty much exactly as I like them.

-Friday the 21st at 6:30pm, after the second day of class we will have a pizza dinner and drinks, my treat at Baby Doll Pizza just a few block from the studio. You may bring your partner or a friend to join us. This will give us all a chance to meet and get loose. There is Vegan and Gluten Free pizza available.

-There is a whole foods one block down the road from my studio and an abundance of restaurants, food carts, and local fare walking distance from the studio. There is a fridge at the studio to store food as well.

Supplies List

Blick paint, brushes, black pencils, oil pastels, and painting surfaces will be supplied by me.

You may bring started or finished pieces to work off of if you feel stuck with them, these techniques are a good way to break through.

Please try to only bring what you need. I want everyone to have as much space as they need and extra materials tend to crowd the space.


Class Description



These classes will have more structure. Each day will have planned lessons each focused on an aspect of process and idea. We will begin each day with a lecture demo focused on a particular process. You will then work on individual lessons for the entire day. I will be critiquing and guiding students through out the day but remaining focused on one core idea per day. The remaining time will be left for individual work and experimentation between the previous days lessons. There will be question and answer sessions as well as critiques throughout the days.



Lessons
HELP! MY ART IS TO CUTE

Focused on taking pieces you already have in progress and roughing them up. Various techniques such as dry brush, line, scrapers, and other vandalizing moves to let them truely develop, attack them without just destroying them. you can think of it as taking a piece you feel is to tight and making it loose again while still maintaining its form and compositional relationships.
IMAGINING THE UNIMAGINABLE

I will give sets of cues triggering ideas about form and meaning. You will choose your interpretation of the cue on your own and execute it in your own way. The cues will force personal introspection as well as collisions and possibly contradictions within your piece. The rendering will be fast and simple, the focus will be on the narrative created by ideas that interact in nonlinear and associative ways.
E

XPERIMENTAL PRINTING

Using mono prints, silkscreens, and photocopy transfers, we will experiment with layering and utilizing these techniques. Combining printing with other core ideas within my process to create finished works. I will teach you to use block and grab techniques to reshape and re associate the imagery in a variety of ways. Adding text, symbols, and line to to add meaning and redefine the base imagery.
COLOR CHARTS AND MAPS

I will guide you to create color charts based on my concepts about color theory. Using hot cold light and dark to show how relationships between color are felt and processed as a viewer and how. Also focusing on the distribution of color within composition to move the eye throughout a piece. Through simple guided interactions each student will be working to find their own color map. Our goal is that these pieces will act as documentations to show individual sense of contrast and desired levels of color interaction within there work.
BREAKING FACES

Learning to create and deconstruct faces through a series of guided instructions. Faces will continually build, reshape, become vandalized, growing in levels of expression through out the process to reach a final state where it is a relic of all its growth



-----------

Click the image below to watch a video of the speech I gave about my art and career at the 2016 National Art Education Association convention in Chicago, IL...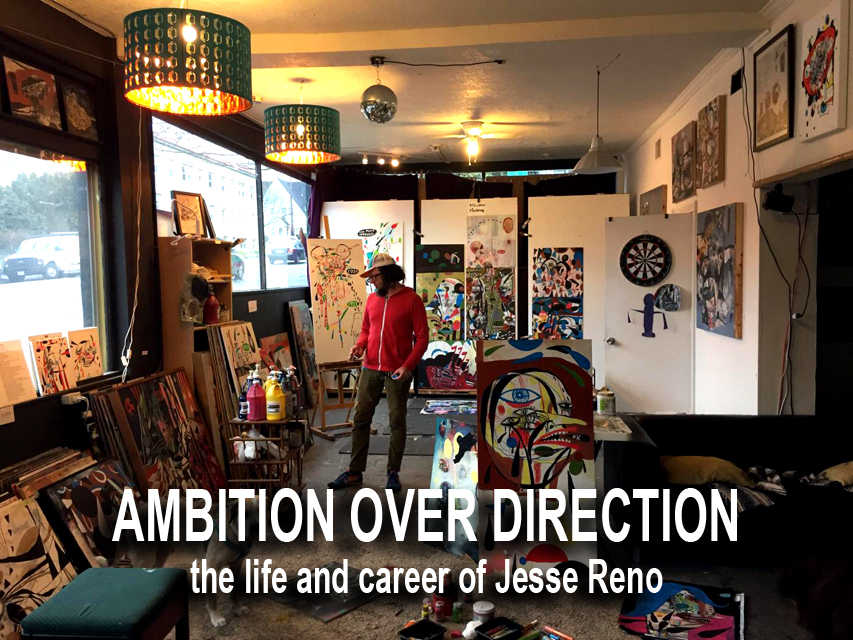 Visit my youtube channel to view more interviews and videos showing my process.
Link to Press
Link to resume and statement..
Link to site with over 2000 examples of my work.. updated every week...